Mythical Crete
Let a sense of adventure take hold of you... A land that has nurtured human creativity and inspiration for over 4,000 years. Like no other Greek island, Crete welcomes and overwhelms visitors with its wealth of myths, legends, and history, a blessed and dramatic landscape, and an abundance of choices and experiences.

RETHYMNO

Rethymnon, the third largest town on Crete, is an intriguing mixture of old-world charm and lively Cretan life. The vivacious atmosphere of the old town is just the place for a stroll on long summer evenings. The different eras and influences on the town can be seen in the unusual architecture and buildings. Around the picturesque harbour one can see the Venetian influence that later gave way to the Turkish regime. The multitude of bars, cafes, tavernas, kafenions, and discos are guaranteed to provide entertainment to suit everyone's taste.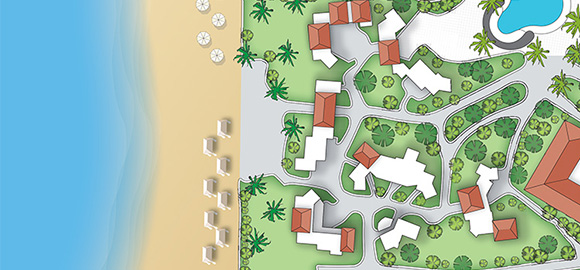 Call Us +30 28310 71803
DON'T MISS
Fortezza Castle
Rethymno's landmark and its most important monument, built in the late 16th century in order to reinforce the city's defense. Its dominating position on Paleokastro hill complements that extra charming picture of the city that always seduces visitors.
Rethymno Old Town
Take a stroll down the cafe-lined cobblestone streets of Rethymno old town. Stop for a drink at "Platanos" square, popular district for locals and visitors alike.
Live Life at our Agreco Farm
A fairytale traditional farm just 3km from the hotel, live a unique culinary experience, tasting diverse seasonal dishes based on the fruits of the land and the legendary nutritional Cretan cuisine.
---
Why Crete
Endless Possibilities!


• The famous Fortezza Castle – the Venetian fortress
• The largest Greek island (8,336 sq km) and
over 1,000 kms of coastline
• Beautiful sandy beaches with crystal clear waters
• Variety: from palm-fringed beaches up to
2,000 m mountain peaks
• Bustling town life and quiet, secluded villages

---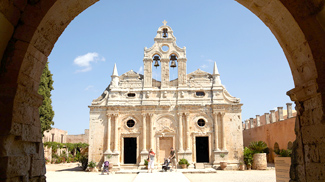 Centrally located to visit Crete's Monasteries & Churches
---