Crete Excursions
RETHYMNO
Margaritas Village
A small village known for its pottery. The pots are handmade using techniques dating back thousands of years. Various village shops sell the local pottery. The village has several remains from older eras. Walking around the village one can see ornate doors and walls dating from the Venetian era. These features, as well as the narrow alleys, retain the traditional Cretan village architecture.

Melidoni Cave
2 km northwest of Melidoni village. Its archaeological findings are displayed in the Archaeological Museum of Rethymno. The cave was also the mythical home of Talos - the giant bronze protector of Crete.

Agreco Farm
Delving deep into Cretan tradition, Agreco, a fairytale traditional farm, has revived centuries-old organic farming practices in a unique expression of Greek 'philoxenia', or hospitality. This privately owned 40,000-sq estate is an innovative display of environmentally friendly methods for traditional and modern cultivation and breeding. Guests can experience traditional Cretan life by participating in farm activities, from baking bread and making cheese to pressing grapes or olives and crushing wheat at the antique stone flour mill. Visit Agreco's
website
>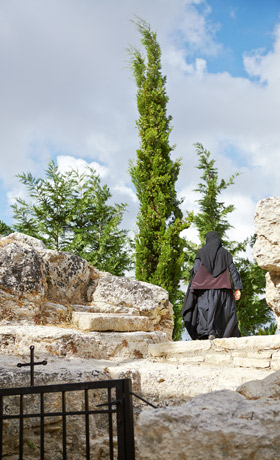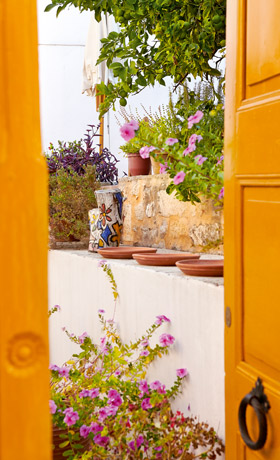 CHANIA
One of Greece's prettiest cities, Chania exudes a genteel atmosphere that has not been dulled by either time or tourism. The modern city has risen around the old Venetian harbour and town, like protective walls erected in the 16th century. Modern restaurants, cafes, tavernas and shops are plentiful in disused arsenals, bastions and Venetian mansions. The modern city of Chania is built on what is believed to have been the site of Kydonia, a city founded by King Minos's grandson, Kydon. The covered market inaugurated in 1913 is one of the city's sights, with stalls selling dried mountain herbs, olive oil, raki, and dried fruit. Various archaeological sites, villages, churches, caves, gorges and wonderful beaches are the trademark of the Chania prefecture.

Samaria Gorge
43 km south of Chania, it is the longest gorge in Europe and belongs to the Samaria National Park. Visitors can choose the long route (16 kms) or a shorter version starting from the sea on the south coast and walking to the "Iron Gates" (3.5 kms)

Gramvusa Island
A small island with an impregnable castle. Famous for its unique lagoon, with its blue green waters, it pink sandy beach and famous shells. Even Caribbean visitors envy this region!

Elafonissi
An amazing beach and a captivating landscape. The island is 100 m off the coast.


HERAKLION

The CretAquarium
The CretAquarium is part of the Thalassocosmos, one of the Mediterranean's largest complexes devoted to marine science, education and recreation. It provides face-to-face contact with the vibrant sea life of the Med - from hunter sharks to tiny seahorses. A fascinating and educational day out for children and adults alike.

Boutari Winery
Boutari Winery is a stately winery with superb wines maturing in oak barrels and a guest hall where wines can be enjoyed with plates of traditional Mediterranean cuisine.