Famous Class Services at Caramel Grecotel Boutique Resort
The Famous Class suites and villas offer the ultimate in luxury for our most demanding guests. Famous Class is simply like traveling "first class" at a resort hotel. From the designer interiors, private pools and waterfront villas to the personalized services make a Famous Class vacation a one in a million experience. Whether it is a honeymoon, a milestone-wedding anniversary, a special birthday or a getaway, these suites make the occasion unforgettable.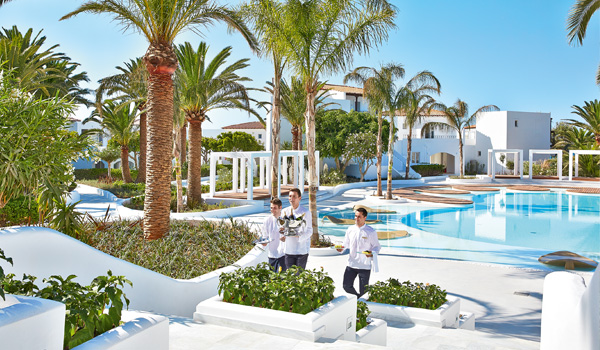 Arrival & Departure

• Dedicated Guest Relations Service
• Pre-arrival order service (menus, shopping, transportation etc.)
• Express Check in & Check out
• Children's Welcome
• Hotel Tour (on request)
• Provide personal information with information regarding check out






• Late check-out (upon availability)
• Champagne / fresh seasonal fruit juice or traditional refreshment on arrival
• Welcome and escort to room by Management
• Refreshing towel on arrival
• Assist you in folding your clothes for packing
• Retain all your preferences for future visits
• Escort you to the private lounge and process your paperwork for check out




In Suites & Villas
• In Room Welcome offer with fresh fruits, wine, mineral water, & pastries upon arrival
• Daily supply of Mineral Water
• Complimentary fresh fruits & treats refreshed every two days
• Twice Daily Maid Service
• In Room refreshmnet center - full bar (extra charge)
• High Speed wifi for free
• Complimentary nespresso facilities in guest accommodation (villas & suites)





• Unpacking Service by Housekeeping (on request)
• Distinctive bathroom amenities & special kids' toiletries
• Complimentary tea & coffee facilities in guest accommodation
• Pillow Menu
• Choice of air freshener
• Special welcome treatment upon arrival (breakfast, champagne etc)






Beach Services
• Resort beach bag with towels & beach accessories
• Beach / garden gazebos (according to suite or villa type)
• Beach service with Complimentary cool drinks (water, ice tea & fruits) offered during the day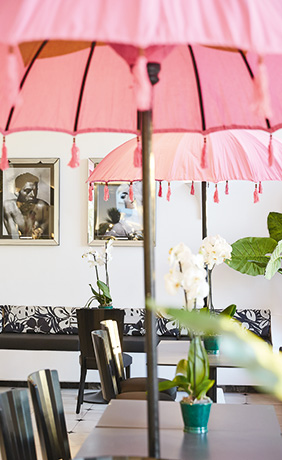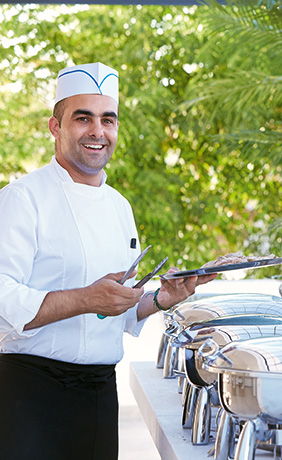 Famous Class Privileges
(on request, with extra charge)
• Private luxury roundtrip transfer from airport
• Luxury transport hire (helicopter, yacht, limousine. Private chauffeur)
• In-villa/suite Spa (massage, manicure, pedicure)
• Private butler (when not icluded in room price)
• Bath Butler Service (in selected Villas)



• In villa/suite exclusive dining (dinner, BBQ, etc)
• Organise a celebration ‐ birthday, anniversary, honeymoon, kids party
• Cigar Humidor
• Destination service (tours, shopping, entertainment)







Call Us +30 28310 71803
PERSONALISED VIP SERVICES
To ensure that you enjoy your stay with us as fully as possible, we invite you to customise your booking to suit your preferences.
READ MORE
---
HELLO BEACH!
Resort beach bag with towels & beach accessories! Enjoy snacks, refreshing drinks & fresh fruit juices, relaxing under the shade of your private gazebo.
---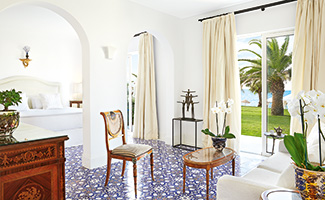 #CARAMEL LUXURY LIVING
Ultra-stylish elegant suites and villas designed like an island settlement
.
READ MORE
---
EXPERIENCE TRUE LUXURY
Villas & Suites offer the ultimate in luxury for our most discerning guests. Famous Class Privileges include:
Private transfer from & to airport
Nespresso coffee machine in your suite or villa
Resort be
ach bag with towels

Cigar Humidor
---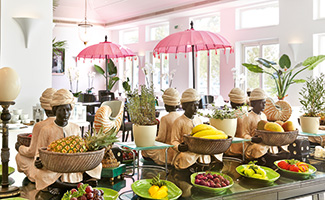 DINING IN CARAMEL IS AN EXPERIENCE
Savour Mediterranean delicacies overlooking the illuminated confetti pool.

READ MORE
---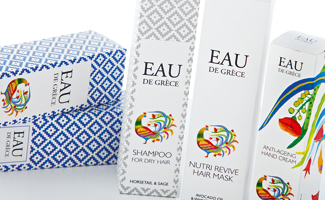 AGRECO FARMS
EAU DE GRÈCE
A luxurious collection of fragrances and body care products that are the essence of Greece - Eau de Grèce collection created exclusively for Grecotel. Just for You!

(find yours at hotel's Agreco Corner)
---