Confetti Pool Lounges
Order a drink or light meal from the poolside Brasserie overlooking the Cretan Riviera. An assortment of delicious Greek and International lunches, snacks, sandwiches, farm fresh salads exclusively with Agreco products served all day long. Special menus for children.
Open: All day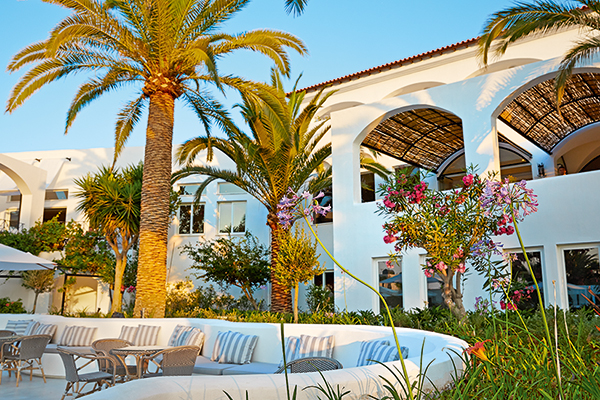 Highlight

Kids can enjoy excellent flavours of ice-creams, fresh juices and milk smoothies!
NOTE:
Please inform the hotel staff in advance of any allergies or intolerances you may have. Our menu might contain traces of allergenic substances.
Call Us +30 28310 71803
GOURMET A LA CARTE RESTAURANT
The Caramel dining experience

Enjoy a unique culinary experience at this imaginative gourmet restaurant located near the confetti pool.
READ MORE
---
#CARAMEL IN-ROOM DINING
Choose from an extensive menu, day or night, from a light bite to a romantic dinner under the stars...
Special Room service menu available.
---
SPECIAL REQUESTS
Our chefs will be happy to assist you with any special meal requirements for children, allergies, health reasons and religious purposes:

- International delicacies can be specially imported for you, just let us know in advance
- Healthy diets can be created and special lunch baskets prepared

Please inform us in advance.
---
BARBAROSSA A LA CARTE FISH RESTAURANT
at the neighboring Grecotel Creta Palace

Savour the catch of the day at Creta Palace's hip seafront restaurant.
READ MORE
---
also check
Panther Piano Bar