Weddings at Caramel Luxury Wedding Hotel Crete
Romance on the Beach and Under the Stars...
I do!
Grecotel Caramel Boutique Resort will organise
a special ceremony to exchange vows of eternal love
or renew your promises as a couple.
It is so simple to organize an informal ceremony, choose the date, the venue and the details, there is no paperwork required.
Informal Weddings & Exchange of Vows
The most popular type of wedding at the hotel! Exchange your vows under the azure skies beside the turquoise seas in Crete.
Civil
Weddings
Civil Weddings are conducted by the Deputy Mayor of the local town at the Town Hall. Please contact the hotel for further information.
Note: the costs of organising official weddings (paperwork, permissions, ceremonies etc.) are not included in the hotel wedding packages.


20% off Honeymoons

Couples who also celebrate their wedding at the hotel will receive a 20% discount on the Honeymoon packages.
Please note that the wedding options are complete packages and items are not interchangeable. In the event that you decide not to use one of the services, no refund or alternative can be given.

Prices include all local taxes at current rate. All offers subject to availability.

Make your reservation:
[email protected]
Call Us +30 28310 71803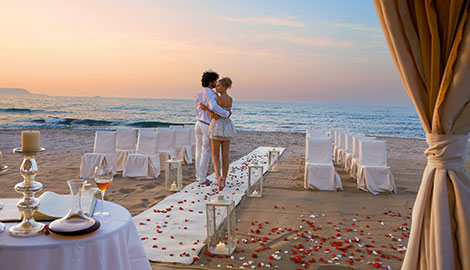 YOUR FANTASY WEDDING IS JUST A CLICK AWAY!
Download our
planner tips
, print out the
checklist
and start planning your dream day.
---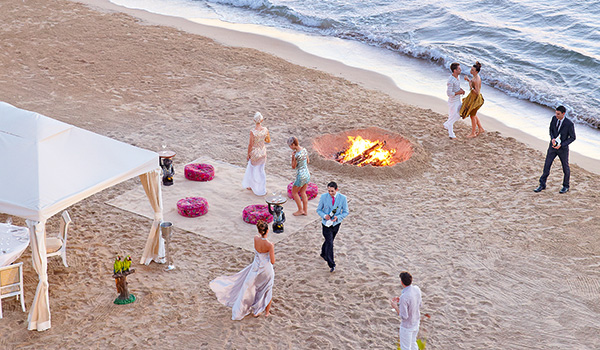 BACHELOR & PRIVATE PARTIES
We can host private bachelor parties in a number of exclusive venues from a luxurious villa to a beach barbecue.
---
THE CEREMONY
CUSTOM DESIGN YOUR PERFECT DAY!
♥
Live or recorded music during ceremony.
♥
Beach gazebo decorated with flowing fabric and flowers.
♥
Personalized decoration of the ceremony area.
♥
Flowers -bouquet, garlands, venue decoration.
♥
Photographer / Videographer.
♥
Transportation by limousine, private yacht, horse-drawn carriage, helicopter.
♥
Wedding favors.
♥
Special pressing of the wedding dress & suit.
♥
Fireworks.
---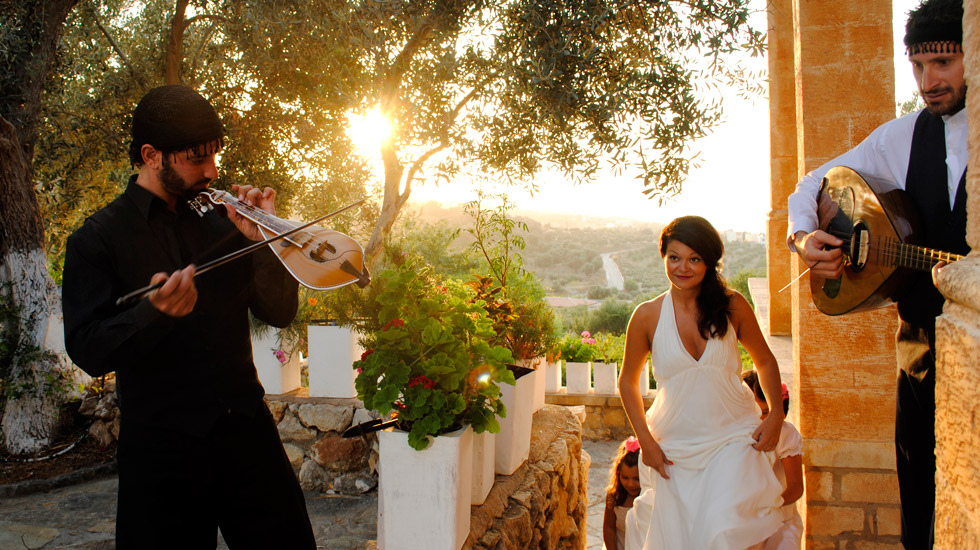 WEDDINGS IN AGRECO FARM
Imagine a fairytale setting in a traditional village estate perched on a hillside overlooking the Cretan Sea. The Agreco Farm, owned by Grecotel, is just a few kilometres from the hotel. The chapel of St. Nicholas at Agreco offers a village setting and the opportunity of the service and reception being held in rustic charm.
READ MORE
---