Caramel The Restaurant
Show cooking, gourmet buffet with fitness food, Cretan corner with traditional products and local herb teas. Dinner includes a wide selection of cold and warm farm fresh salads, cheese and deserts from hot and cold buffet. Enjoy Mediterranean, vegetarian and international dishes.
Open for: Breakfast-Dinner
Cuisine: Mediterranean


'Eat breakfast like a king'!

Grecotel is famous for its lavish breakfast spreads—proof that all guests are treated like royals. And the selection at the Caramel is truly worthy of empire, a mouth-watering buffet laden with an array of fresh fruit in season, just-baked breads, cheeses, yogurts, and other dairy, breakfast meats, cereals and muesli, nuts, home-made marmalades, honey and more—mostly organic and locally-sourced. It is the ultimate breakfast buffet selection.

Seasonal isn't just a key word: visit us in September and you might not find your favorite foods from June as grapes and figs take the place of apricots and cherries. Only the freshest ingredients and the finest make the cut—literally, as we slice our home-cured meats on the plate just for you. But the real piece de resistance is the menu of made-to-order egg dishes that goes beyond feather-light omelets—and yes, we serve those too.

These selections are truly divine, from a farmhouse-style Cretan scramble with vine-ripened tomatoes and oregano picked from our kitchen garden to an extraordinary version of eggs benedict with smoked salmon or bacon and poached eggs drizzled with truffle oil served with artichoke puree. Yum!


DRESS CODE
Daytime: Smart Casual. Cover‐ups are required for breakfast and lunch. Footwear is required in restaurants & bars at all times.
Evening: Elegant Casual. No beachwear or shorts in the evening. Gentlemen – long trousers and shirts with sleeves (short or long) in all restaurants & bars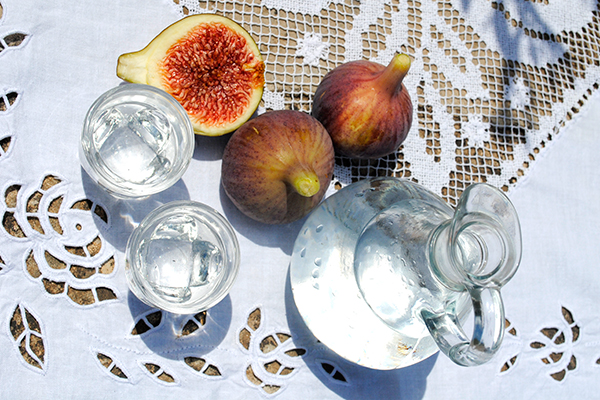 Don't Miss
The Cretan corner with traditional products and Cretan herb teas is for must try!
NOTE: Please inform the hotel staff in advance of any allergies or intolerances you may have. Our menu might contain traces of allergenic substances.
Call Us +30 28310 71803

"Greek Breakfast" participation
The Greek Breakfast is an initiative taken by the Hellenic Chamber of Hotels which utilizes and connects the cultural – gastronomic wealth of the country with the Greek hotel business.
---
GOURMET A LA CARTE RESTAURANT
The Caramel dining experience

Enjoy a unique culinary experience at this imaginative gourmet restaurant located near the confetti pool.
READ MORE
---
#CARAMEL IN-ROOM DINING
Choose from an extensive menu, day or night, from a light bite to a romantic dinner under the stars...
Special Room service menu available.
---
SPECIAL REQUESTS
Our chefs will be happy to assist you with any special meal requirements for children, allergies, health reasons and religious purposes:

- International delicacies can be specially imported for you, just let us know in advance
- Healthy diets can be created and special lunch baskets prepared

Please inform us in advance.
---
BARBAROSSA A LA CARTE FISH RESTAURANT
at the neighboring Grecotel Creta Palace

Savour the catch of the day at Creta Palace's hip seafront restaurant.
READ MORE
---
also check
Gourmet a la carte Restaurant